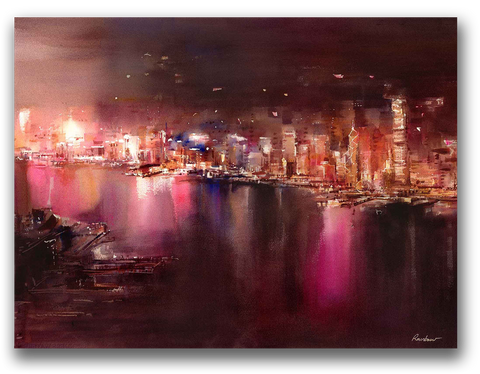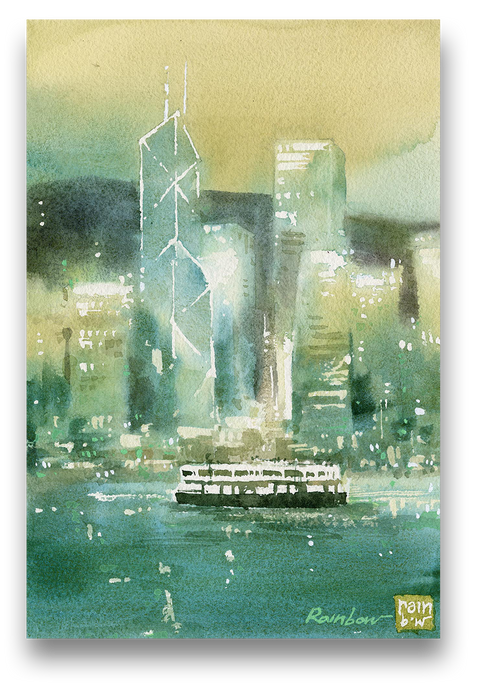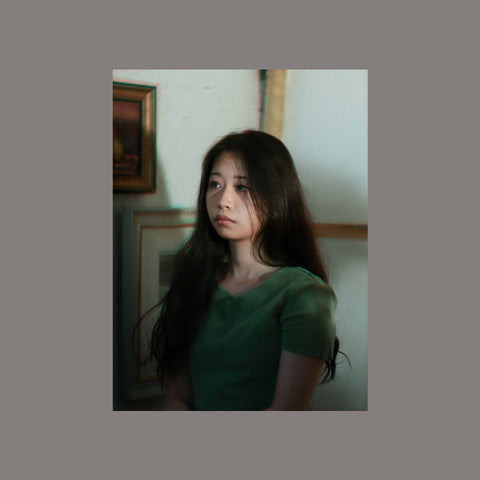 Meet the artist:
RAINB.W (Rainbow) is an artist based in Hong Kong.
RAINB.W (Rainbow) is an artist based in Hong Kong. She graduated from the University of Hong Kong with a BA in Fine Arts (Art History) and Psychology, and later a MSocSc in Counselling. 
Among the various mediums that Rainbow works with, she found particular interest in the art of watercolor early on in her artistic career. Appreciating its fluid, flowing properties, it is "a medium that exudes life, movement, one that can never be fully controlled yet wholly beautiful in its nature". Her intrigue with this form thus began her journey in painting watercolor nightscapes and cityscapes, embarking on the challenge of this unlikely pairing — soft and transparent watercolors, with dark and high contrasting nightscapes of the city.
Over the years, Rainbow has created a number of series and collections exploring light and color on the depiction of environments and spaces. Painting has become the medium through which she ventured to see the world around with wonder; to see the world in all its glorious beauty and serenity, with awe. In the last decade, Rainbow's work has been exhibited and collected both locally in Hong Kong and internationally across the world.  She has been featured in South China Morning Post, ViuTV, Vogue Hong Kong, RTHK, Localiiz, MingPao. Rainbow's paintings have been exhibited in Wan Fung Art Gallery, Jockey Club Creative Arts Centre, PMQ, Gallery by the Harbour, Hong Kong Arts Collective, The Affordable Art Fair, Asia Contemporary Art Show and many more.
Beyond watercolors, Rainbow is also interested in exploring the digital medium as she describes its sense of limitless potential in creating the imagined. You may view more of her works on instagram or on this page.
You may also find her available original paintings and art prints on this website.
As featured in:

stay connected with Rainbow: